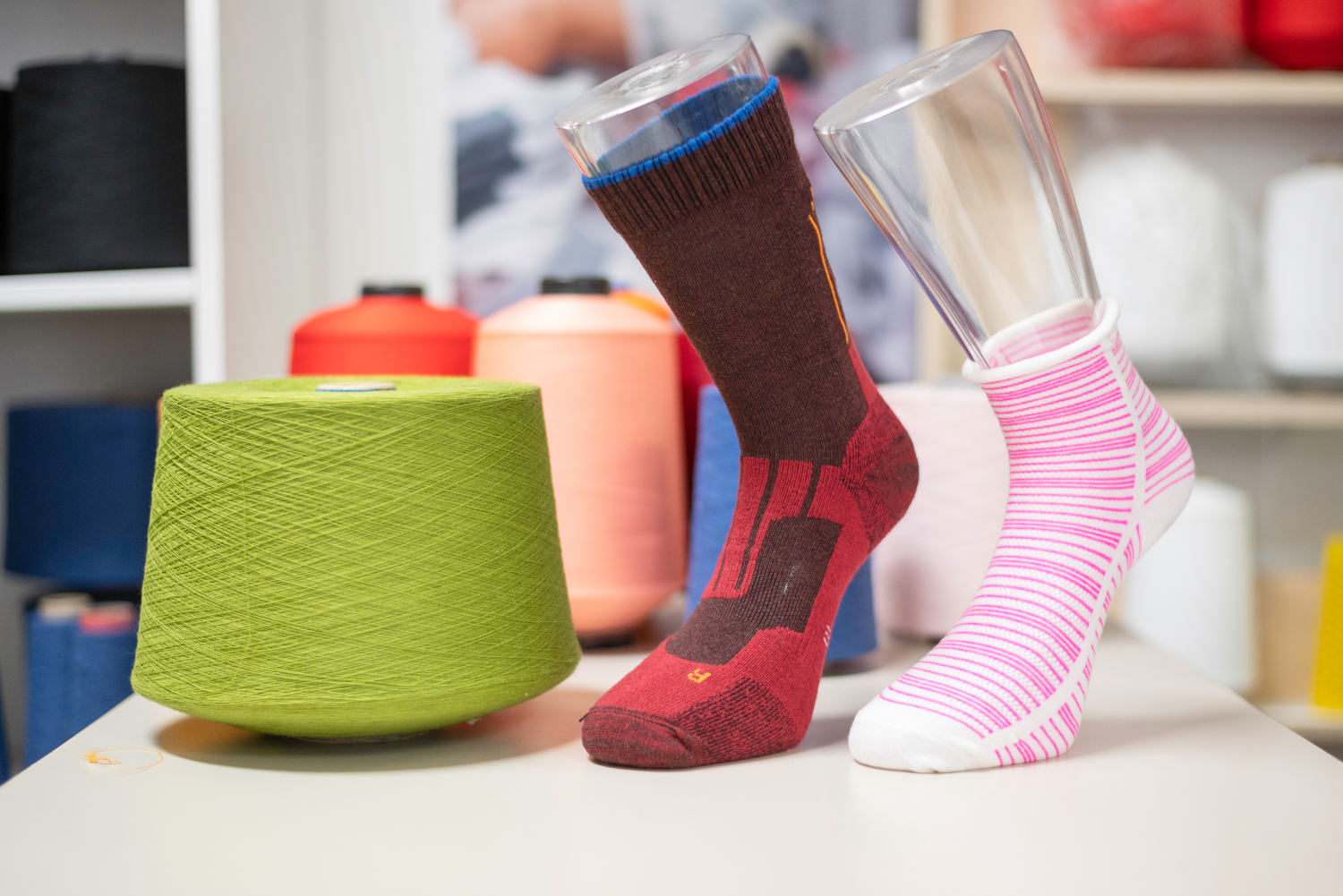 Rag for brands
and companies
Help the planet together. It is not only what we believe in at Vodde, it is what is required of the textile industry. A challenge? Vodde mainly sees this as an opportunity. Driven by a doer's mentality, we prove with our unique Vodde yarn, made from 100% recycled discarded textiles , that circular production is possible. Don't talk, just knit!

Vodde is happy to put an end to the traditional textile industry. We prefer to go against the grain. Because let's face it: continuing to deplete new raw materials, purchasing textiles from distant continents without knowing where exactly raw materials come from, inflexible and long delivery times? This must and can be done differently - we are happy to help you!
To collaborate?
Vodde is not just for the consumer. On the contrary, we like to embark on the circular transition with other brands, companies and entrepreneurs. Together we move forward.
Own design possible
Socks made from Vodde yarn
Small or large numbers? Own design or design together? You ask, we knit! Of course with our unique Vodde yarn, made from 100% recycled used textiles, so that you meet the circular requirements.
For own production
Buy rag yarn
Would you rather produce circularly yourself? We supply you with the yarn (or felt) that is made from 100% recycled textiles. This way your factory can work with this yarn itself and a circular collection is within reach. You can also hand in your own textiles.
daarom samenwerken met vodde:
✓ Voldoen aan regelgeving en circulaire eisen van nu én de toekomst.

✓ Garen gemaakt van 100% gerecycled textiel. ✓ Ouderwets vakmanschap: kwaliteit gegarandeerd. ✓ Razendsnelle en flexibele service.

GET IN TOUCH
Do you also want to meet the circular requirements of the future? We are happy to discuss the options with you.