From old rags to new socks
With Vodde on your feet you not only enjoy the best quality socks; you also give discarded textiles a second life. And that doesn't just make your feet happy, the planet does too. The yarn we use to knit our socks is made from used textiles. For example, Vodde stands for 100% recycled yarn - and we are quite proud of that.

Curious about what this circular process looks like in practice? From old rags to new socks, this is how we work: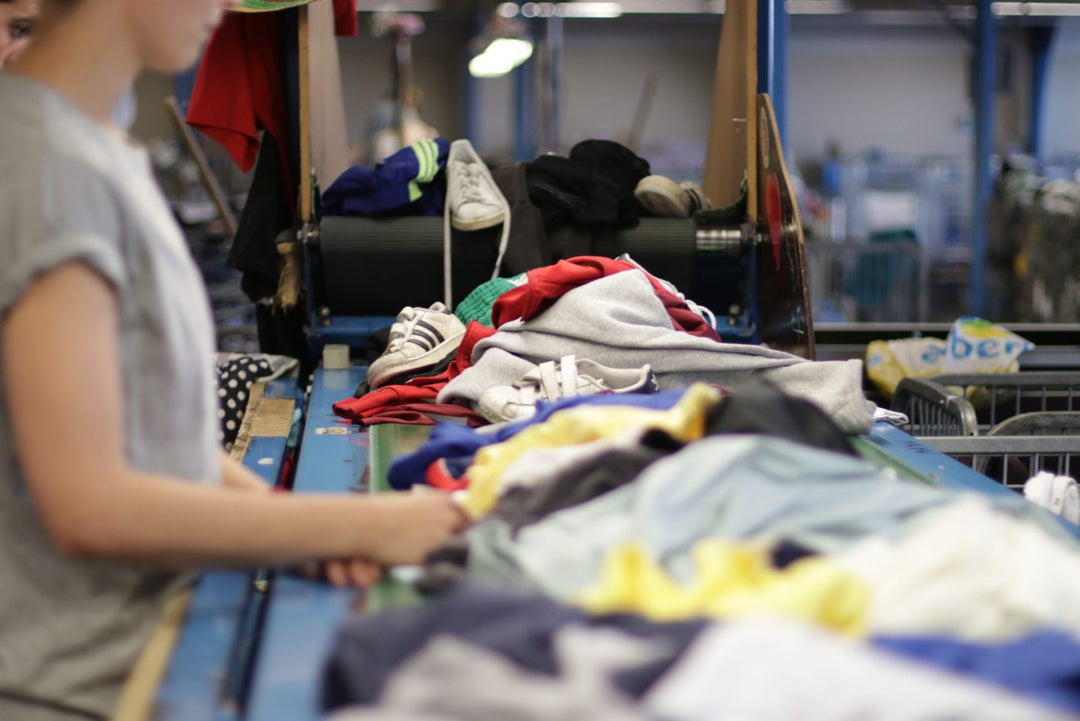 Step 1
Collect
Old clothes? Give that to us - we love hand-me-downs. We collect approximately 28 million textile waste every year. A lot of? Quite yes. But to think that we throw away around 554 kilotons (!) of textiles every year in the Netherlands alone...

Together with partners such as Sympany, we collect all kinds of textiles. For example, did you know that we collect old police uniforms for recycling? We also reuse residual textiles left over during production, as well as old rags from people like you and me. So it could be that your old sweater will soon be around your feet again!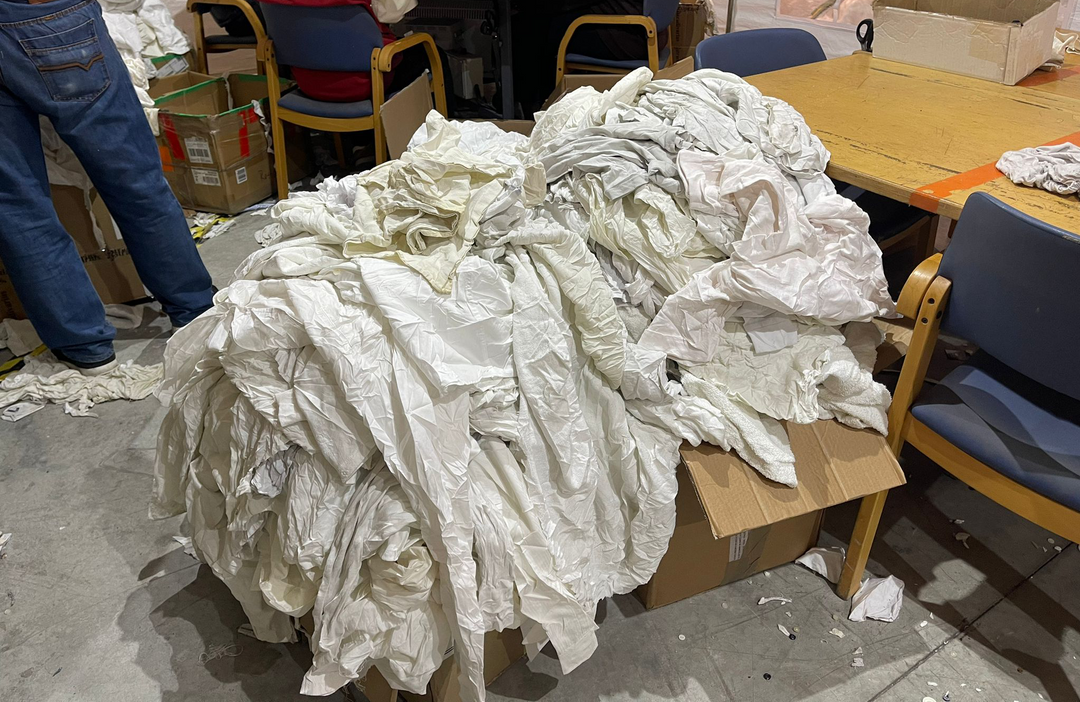 Step 2
Sort, clean and reduce
We take these old rags to our partner in Southern Europe, where we first sort everything by color, material and quality. We also remove additions, such as buttons, zippers and labels. We then crush the textile and grind it into pulp. In this way we return the old textile all the way back to the cotton fiber.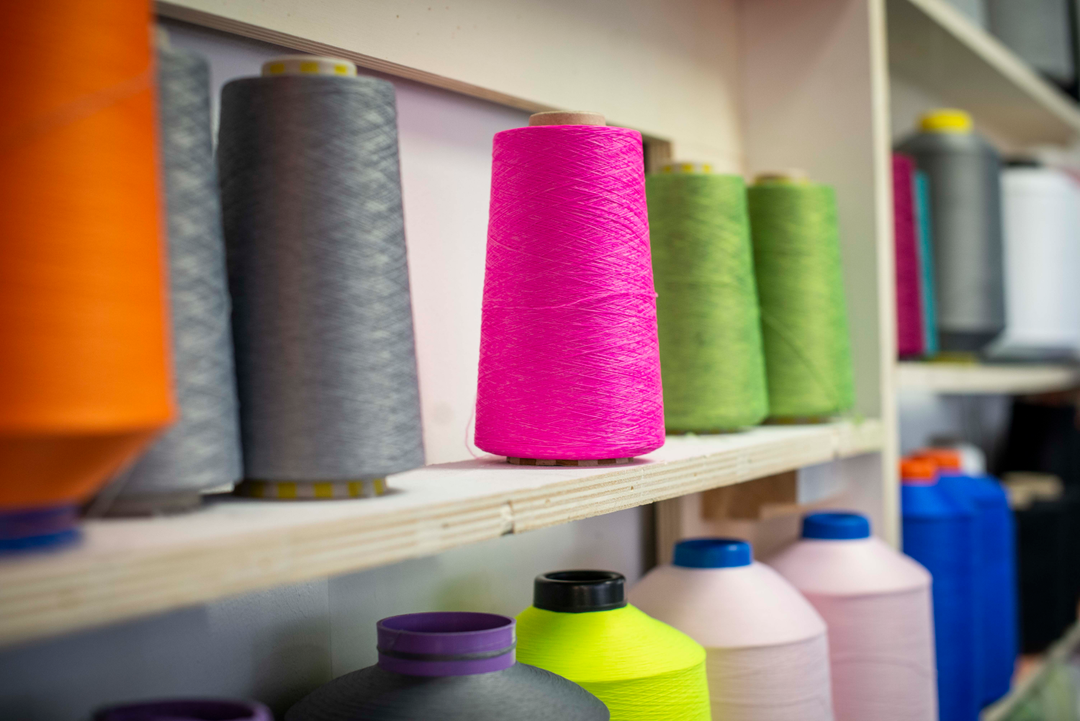 Step 3
Spinning new yarn
Time for a piece of craftsmanship: we spin our unique and 100% recycled Vodde yarn from this pulp. When spinning, the fibers are twisted together, so that they no longer shift with each other and together form a thread. Et voilà, new life is born. Sockking awesome, right?!

Step 4
Knitting socks, but first… testing!
As soon as we receive the new Vodde yarn in our knitting center in Tilburg, we first test it for quality. Always under the watchful eye of our knitting hero Marcus, who has been in the business for over 30 years. And yes, Marcus is strict. Has the yarn passed the test and is it strong enough and will it not pill? Then it's time for action: knitting designs! We devise and perfect the designs in Tilburg, so that your feet are assured of comfort and a unique design.
Are we 100% satisfied? We then send all the information to Marcus' colleagues in Southern Europe and the knitters get to work. In this way we assure you of the very best quality, because knitting is truly a craft in itself.
And so Vodde socks are born, ready for feet that are eager to help the planet a little. Because sustainable socks won't change the world; it's the people who wear them who do that... So you!
Rag around your feet
Discover for yourself how good old rags are.
View all socks
Our mission
Can we put an end to the traditional textile industry together?
read more