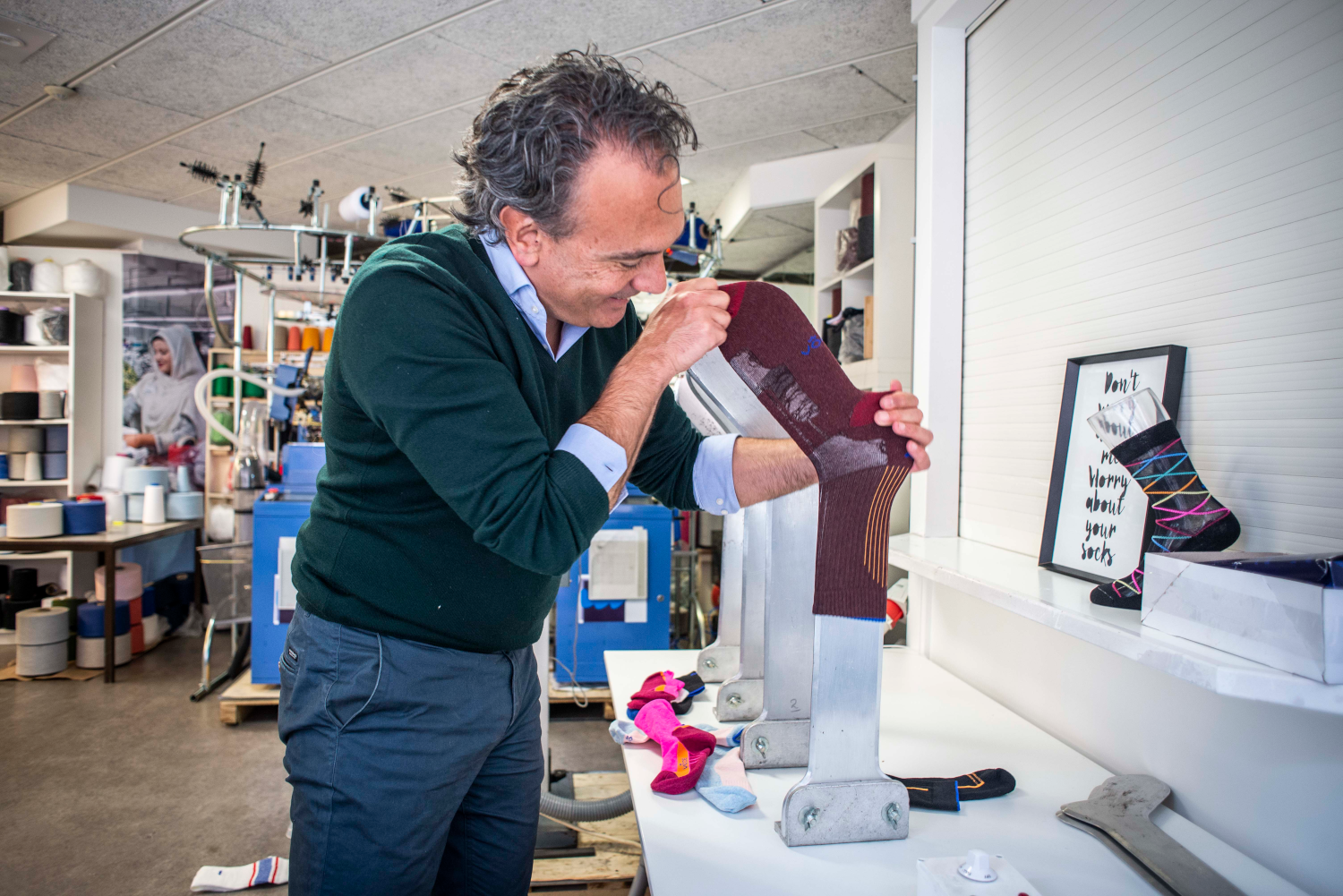 can you help with a sock?
Making the textile industry more transparent and sustainable, that is our mission. Because let's be honest. We all wear clothes every day, but do you know what material your pants or sweater are made of? And how and by whom? And what was necessary for that? We often know very little about it.
Today we consume a lot, but fortunately we are becoming more and more aware. For example, reusing products is becoming more popular every day. Everyone knows Marktplaats, and you have probably also heard of Vinted?
At Vodde we are fans of circular processes. By sharing, reusing, repairing or recycling existing materials and products for as long as possible, we extend the life cycle of products. Because that's what we all want to grow old, right?
With our unique Vodde yarn , made from 100% recycled discarded textiles, we want to contribute to a circular economy. Because in the Netherlands alone we throw away around 554 kilotons (!) of textiles every year. Not only does this have to be different, with our unique Vodde yarn we prove that it can be done differently.
Did you know that the Dutch government has ambitious goals? The Netherlands must be 50% circular by 2030 and even completely circular by 2050! In this way we can all reduce the pressure on the environment. And yes, all of us. Because sustainable socks won't change the world; it's the people who wear them who do that... So you!
Rag - that adds nicely. Will you help?
Rag around your feet
Discover for yourself how good old rags are and wear a sock.
View all socks