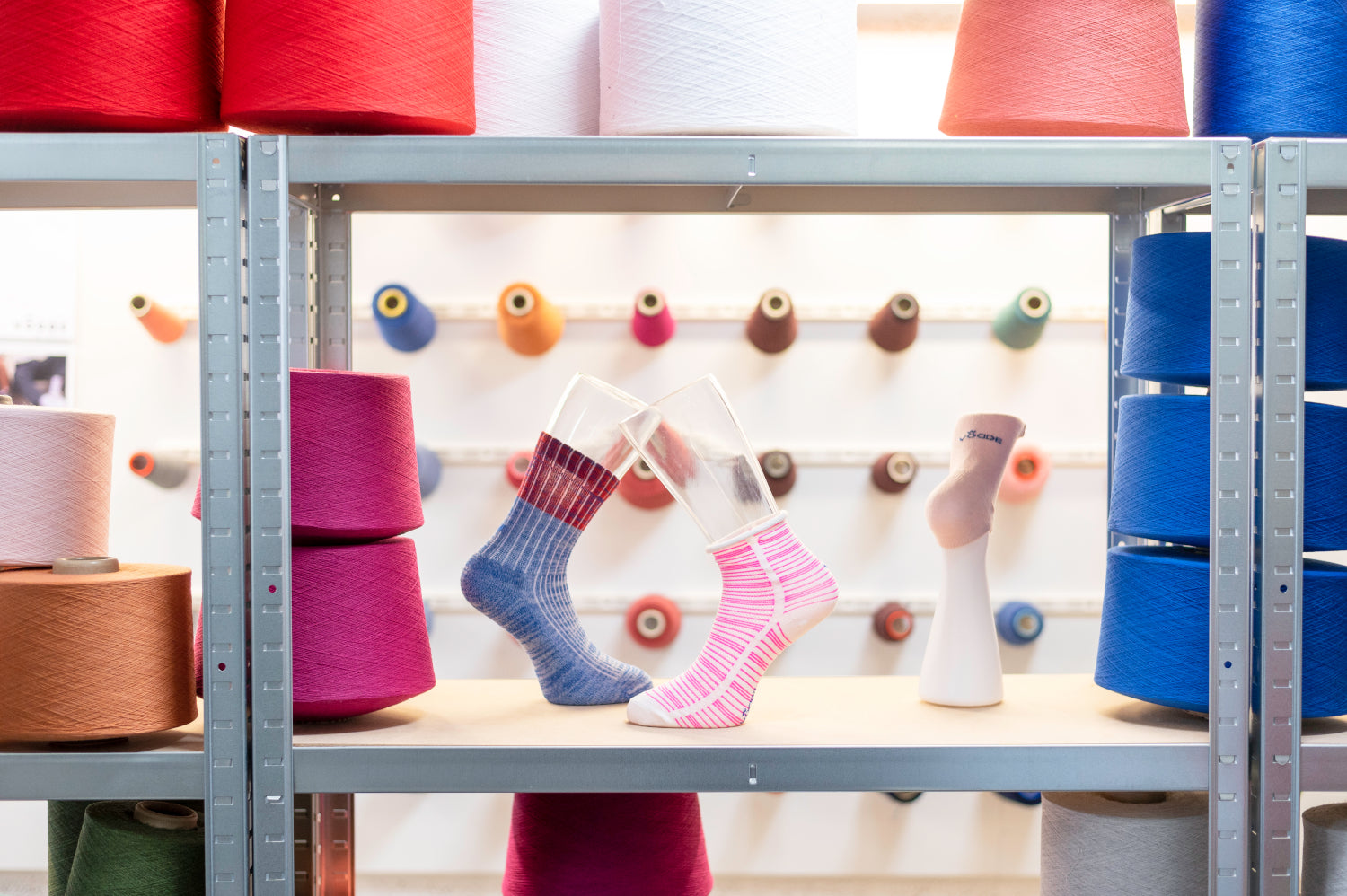 Socks for brands
and companies
We cannot ignore it: the textile industry is changing. For example, the UPV obligation will be active in the Netherlands as of July 1, 2023 and there are ambitious goals for the future*. And that's a good thing. In the Netherlands alone, we throw away approximately 554 kilotons (!) of textiles every year. Textiles that can be given a second life.
Vodde is more than happy to take on this circular challenge - together with other brands and companies.

Do you want circularly produced socks for your collection or staff? You ask, we knit! Thanks to our unique Vodde yarn, made from 100% recycled textiles, you are not only assured of quality, but you also comply with regulations. Win win!
In short, this is how we work:
In our knitting center in Tilburg, located next to the TextielMuseum, we perfect your design down to the last detail. Here we make the first prototypes of your design that you assess for quality, comfort and design. We knit directly with our unique Vodde yarn. Would you like to hand in your own textiles? That is also possible. Are you 100% satisfied? We then send all the information to our knitting factory in Southern Europe and our experienced knitters get to work. This way we assure you of the very best quality and lightning-fast delivery times.

From old rags to new socks; read more about our 100% recycled yarn here .
wil jij:
● Voldoen aan de circulaire regelgeving van nu én de toekomst?
● Transparantie van grondstof tot eindproduct? ● Een sokje bijdragen aan het opruimen van het textielafval? ● Snel en flexibel sokken produceren, zonder in te leveren op kwaliteit?
Daarom Vodde:
✓ Sokken gemaakt met garen van 100% gerecycled textiel.
✓ Kleine en grote aantallen: vanaf 50 tot 500.000 paar sokken. ✓ Eigen ontwerp of samen ontwerpen. ✓ Ouderwets vakmanschap: ontwikkeld in Nederland. ✓ Geproduceerd in Zuid-Europa. ✓ Snelle ontwikkeling en levering dankzij korte lijnen.
they already went before you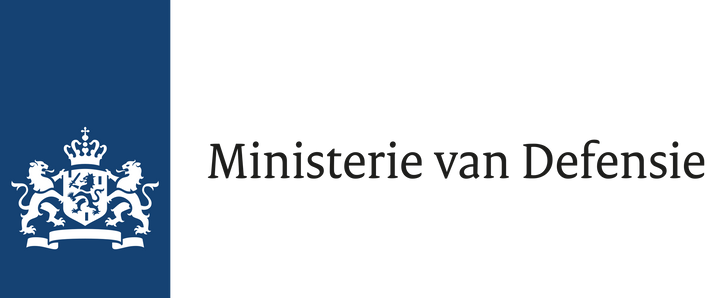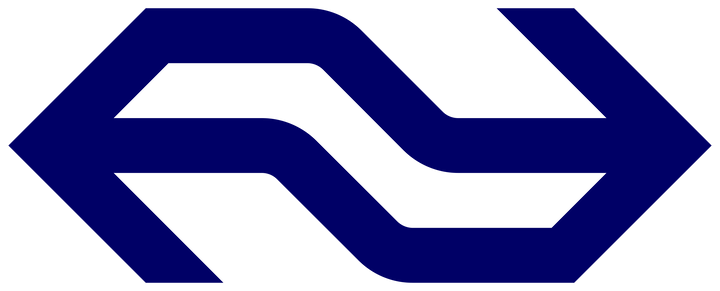 Get in touch
Do you also want to meet the circular requirements of now and the future? We are happy to discuss the options with you.
Buy rag yarn
Do you want to produce circularly in your own chain? This is possible with our Vodde yarn!
Discover the possibilities
* To relieve pressure on the environment, the government states that new textiles in the Netherlands must consist of 30% recycled material by 2030 and by 2050 textile products must even be 100% circular. (Source: CBS )